Significant data gathered in one solution.
Overview and insight to act.
Dynamics AX has long been among the preferred ERP solutions. The product is known for both broad and deep functionality. Although the functionality has now been continued in Microsoft's cloud solution Dynamics 365, many companies continue to use Dynamics AX. Read more about the possibilities for extending the life of the solution.
What is Dynamics AX?
Microsoft Dynamics AX (formerly Axapta) is a widely used ERP system. The solution is used especially by many medium-sized to large companies with requirements for functionality in finance, production, project management and logistics.
 After Microsoft has chosen a cloud strategy, functionality known from Dynamics AX has been moved to a new framework, Dynamics 365, which is located on an Azure platform and is part of Microsoft's Cloud framework.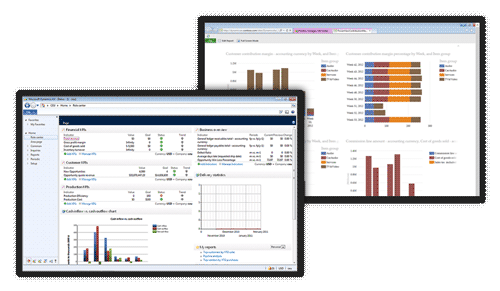 Dynamics AX and Possibilities for Expansion
There is a good opportunity to expand the existing functionality with both individual customizations and add-ons. Dynamics AX allows you to use
Microsoft Power BI
and present data based on individual and company-specific needs. Data from Dynamics AX can also be combined with data from other solutions and presented in clear layouts. Ask Microsolutions about the possibilities of Power BI.

Microsoft's Support of Dynamics AX
Microsoft support for Dynamics AX usually expires 10 years after product / version release. "Mainstream Support", incl. Microsoft hotfixes and security updates have been discontinued for most Dynamics AX versions. Extended support from Microsoft will be available for a period after the regular support period. If you are interested in a price and conditions for this, please contact us.
Lifetime extension of Dynamics AX
At Microsolutions, we respect the fact that many companies are investing heavily in an already established Dynamics AX solution. If you want to get the most out of the investment that has already been made and keep the solution as long as possible, we can contribute with:
1. Safety aspects. Which conditions should you be aware of?
2. Functionality and technology that can ensure a contemporary platform.
Microsolutions can offer insights and solutions for how to, technologically and functionally, keep Dynamics AX up to date. It also includes solutions that can expand your Dynamics AX in significant areas. We greatly appreciate the larger group of customers who continue to choose to use Dynamics AX.
Contact us for more information about the lifetime extension of Dynamics AX.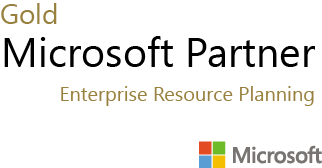 Dynamics AX in Microsolutions
Microsolutions has worked with Dynamics AX for many years and offers sparring, solid advice and assistance within Dynamics AX. It has been shown that we can benefit from combining the technologies in the new versions of Dynamics 365 with what is in Dynamics AX for the benefit of our customers.
Contact
If you are interested in knowing more about Dynamics AX, please contact Microsolutions for a no-obligation dialogue. Call +45 75 60 24 80 or fill out the form below.