What is the Microsoft Power Platform?
The Power Platform from Microsoft is designed to connect your business:
Transform data with Power BI. Build individual solutions and applications with Power Apps. Optimize and automate your work with Power Automate. Create intelligent virtual agents With Power Virtual Agents to improve customer experience and service.
The Power Platform's user-friendly interfaces make it easy to connect your existing business solutions e.g. Dynamics 365 to make your business more competitive and equipped for the future.
The Power Platform
– Connecting your business systems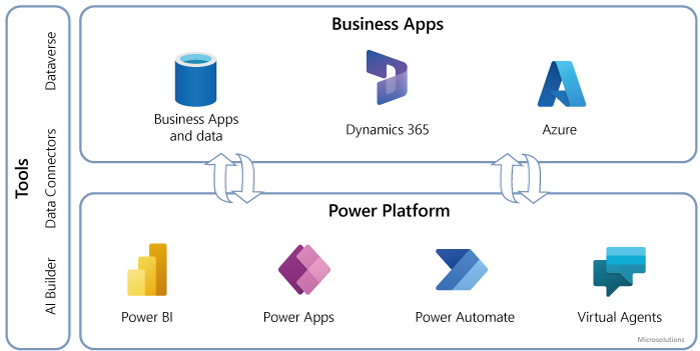 Intuitive systems
With the Power Platform follows intuitive tools that make it simple to develop, customize, and extend apps, company logics and processes, so they always match business needs. The Power Platform can be connected to many different solutions, and the data found within e.g., Dynamics 365 and Azure, to create synergies as never before.
Make your business more competitive and prepare it for the future by standardizing, automating, and optimizing the business via Power Apps and Power Automate and by using business knowledge and data via Power BI and Power Virtual Agents.
Elements in the Power Platform
Microsoft Power Platform consists of elements to manage and develop the business. These can be design by individuals who are unaccustomed to developing, as the interface is created for non-developers. The Power Platform includes the following elements: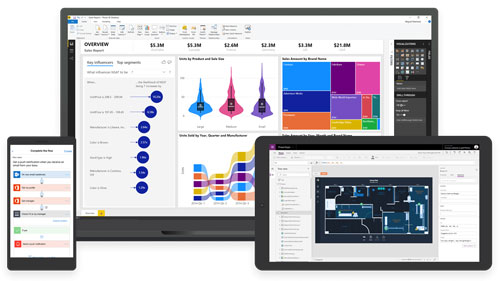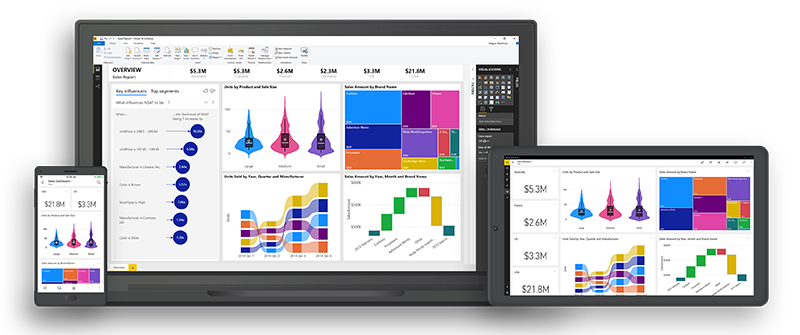 Microsoft's business intelligence (BI) solution, Power BI, is easy and safe to use. Data can quickly be collected, processed and presented, so that the BI supports business decisions. The BI can be shared with relevant parties e.g., in meetings, to empower the entire business with Power BI.
User-friendliness and Power BI
Power BI is a user-friendly tool, as it is easy to create the desired business intelligence. Moreover, it can be connected to many different platforms like Teams, Excel and Dynamics 365, and platforms from other suppliers than Microsoft. Data can be collected from many sources in parallel. The user can build models, graphs, analyses, explore business areas, dive into detail, make customized reports that suit any audience or make interactive reports with e.g., buttons, and Q&A. It is possible to print and export reports to different formats.
AI and Power BI
Power BI uses AI (Artificial intelligence) to help with structured and unstructured data. Allowing to build reports based on many different types of data sources: Structured, unstructured, text, pictures etc.
Safety and Power BI
Safety is an important element, when processing data. There are good options for administrating security settings and monitoring who shares, deletes, and creates content. Thus, ensuring that data is only shared with the desired audience and blocked for all others, making Power BI is safe to use.
Become more competitive with Power BI.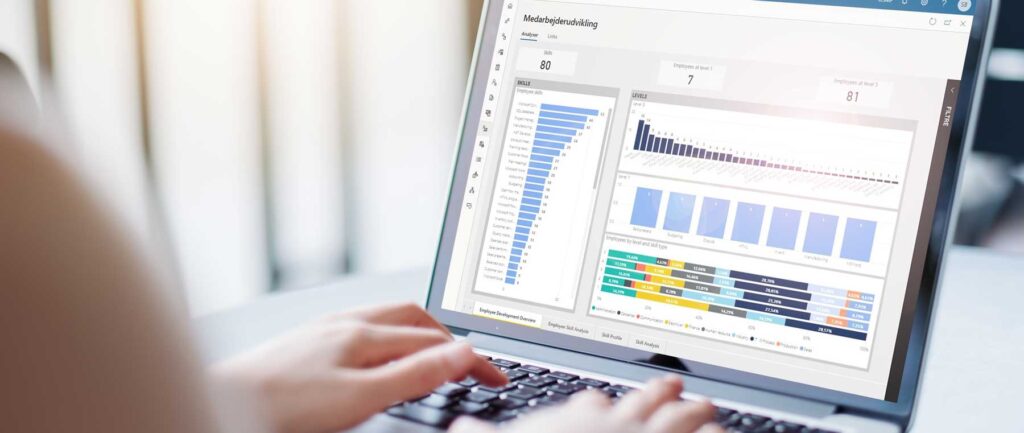 Power Apps can be used to make professional and intuitive apps for smartphones, tablets etc. They are good at capturing and sharing data on the fly with simple logics. – in places where access to computers and ERP is poor.
Design Power Apps so they support and optimize business processes and needs. Create better results by empowering employees with better opportunities for data collection and knowledge sharing on the fly, in the store, in the warehouse, in the production department, in the quality department and much more.
Power Apps are easy to design from scratch or from templates. Simple apps require no development experience. Advanced apps can be designed and made by developers. There are many supporting tools like AI (Artificial Intelligence), where the app can be trained to recognize e.g., photos. And the apps can be connected to many different platforms and data sources and be integrated with e.g., Dynamics 365 and other business systems.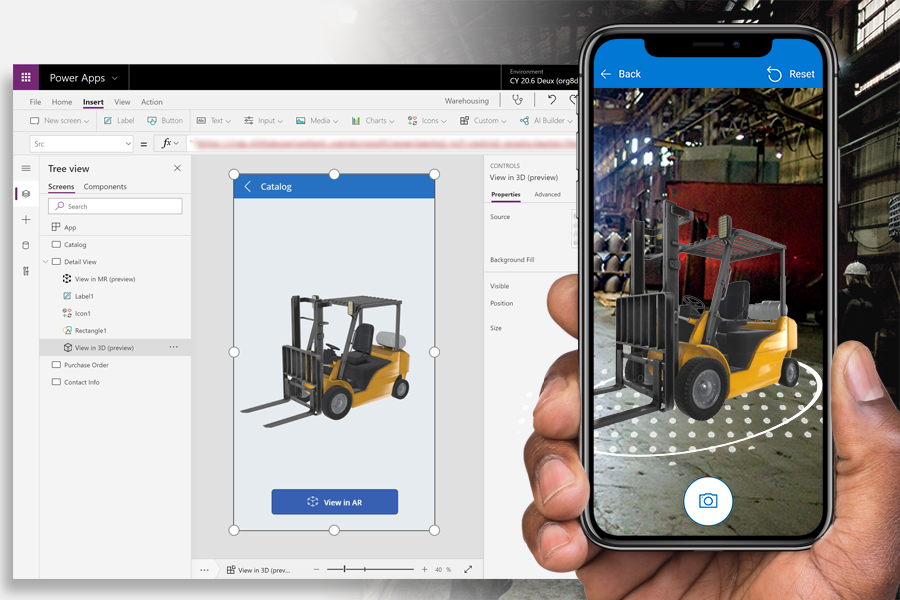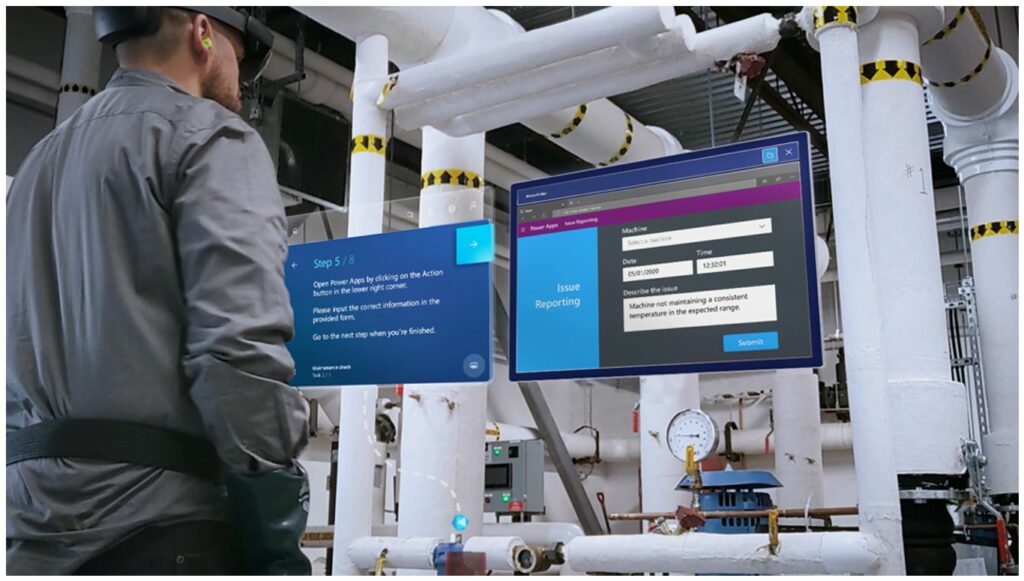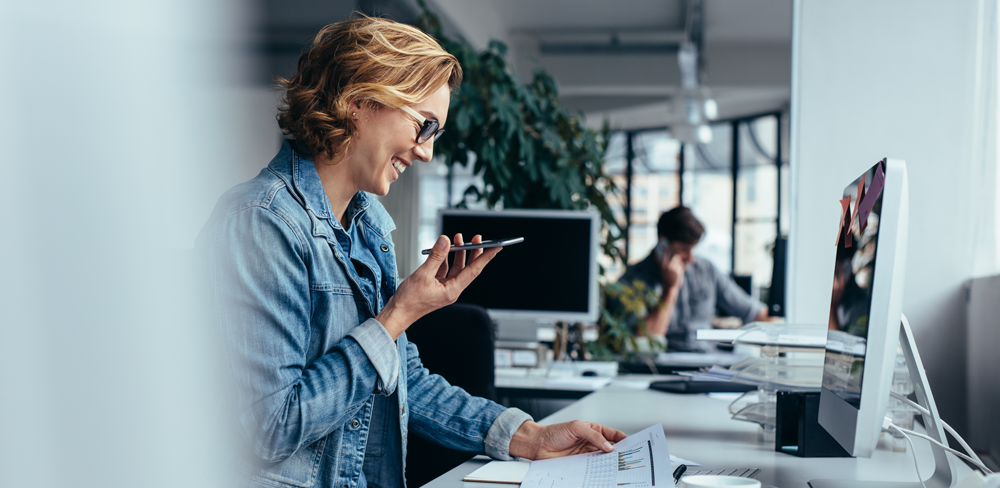 A virtual tool to automate repetitive processes and tasks. Using a trigger event, action is automatically executed. Create automated processes across systems, apps and services that do not normally communicate with one another. Identify bottlenecks and process optimization opportunities with automation advisor.
It is easy to design automated processes and identify process optimizations, as Power Automate has a user-friendly design interface for persons without developer experience. Use templates, AI and much more to create the best business processes and process optimizations.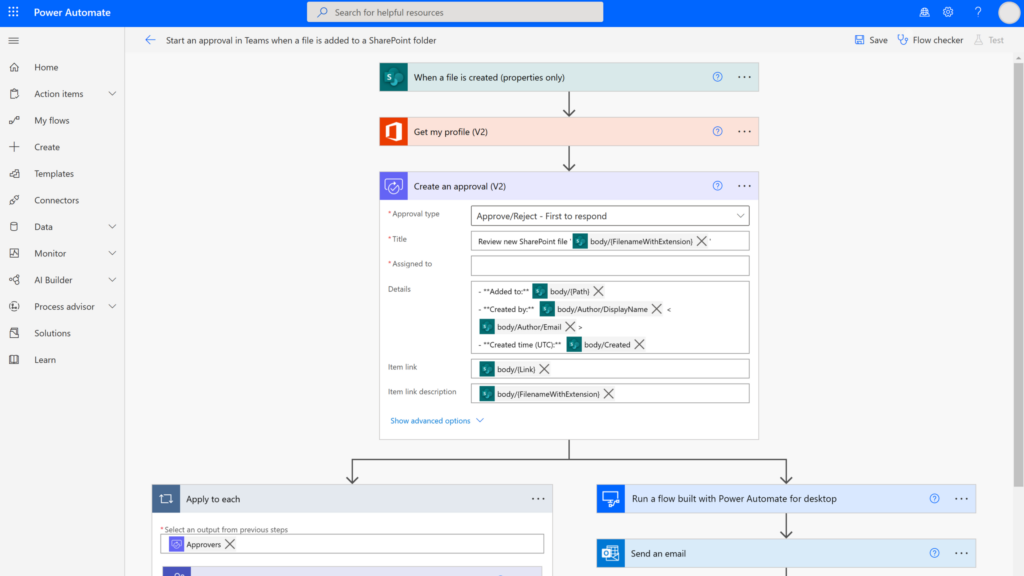 Build Chatbots and virtual agents
Use Power Virtual Agents to build intelligent chatbots to answer customers' and employees' questions. The Power Virtual Agents include natural language understanding tools, so questions do not have to be precise to obtain the correct answer but instead the customers can use their natural language in the dialog with the virtual agent. Improve the support to customers and avoid repeating information, by giving employees access to the customer's dialog with the virtual agent.
Virtual agents are easy to build for persons without development experience. They can be created from scratch or from templates with AI, websites, ERP data and much more. Analyze the virtual agent's performance and make them better or dive into customer conversations and create new virtual agents. Give employees more time to focus on complex cases that are too advanced for the virtual agents and create better customer experiences with quick help from the virtual agents and customer service team.
Power Virtual Agents create easy access to questions and answers via intelligent virtual agents.
Get in touch
If you are interested in knowing more about the Microsoft Power Platform, complete the form below or give us a call at +45 75 60 24 80 and let us speak about how your company could benefit from the Power Platform.