Microsoft Dynamics 365
Finance
Dynamics 365 Finance
The Finance application is an integrated part of the Microsoft Dynamics 365 suite that offers advanced functionality within finance, general ledger and project management. Functions that support both the finance department and the rest of the organization in their daily work.
Elements in Dynamics 365  Finance
The Finance application in 
Dynamics 365
framework supports all the known financial functions such as budgeting, bookkeeping and financial reporting, balances, expense management, liquidity management and reporting. 
The application is extremely well developed in these areas, so you get both a broad and deep functionality. In addition to the financial tools and functions, Dynamics 365 for Finance also includes project management.
Read more below or contact us for more thorough guidance.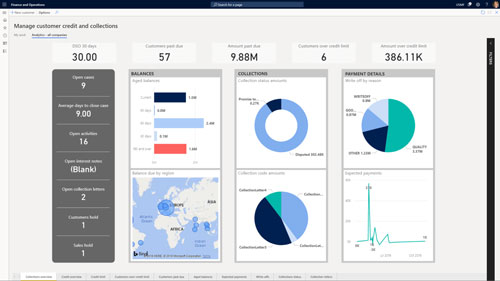 Use of Roles
Role-based work areas throughout Dynamics 365 provide a good starting point for creating an overview. Both for the individual employee and for the management. Many of the work tasks can be automated "out-of-the-box", and there are tools and overviews to help prioritizing. 
Microsoft's Power Framework offers functionality to complement the out-of-the-box features of the application. Power BI is suitable for analyzes and overviews, while with the tool "Flows" it is relatively easy to create new and automated flows facilitating workflows with simpler processes, faster and rule-based deliveries.
Documents can be customized with Office 365 templates, so e.g. invoices, layouts and statements reflect the desired information and the correct layout.
Local and International 
Companies with foreign subsidiaries or multiple locations can benefit from features from Dynamics 365 Finance for a more efficient operation and maintain an overview across locations and companies.
The application has tools for consolidating accounts, automating financial processes, budgeting and financial planning and for analysis across units. Streamline and respond quickly with real-time global financial reporting.
At the same time, it is easy to customize the chart of accounts with dimensions that can be automated and rule-based. The global formats for e-invoicing, payment and reporting formats are of course included.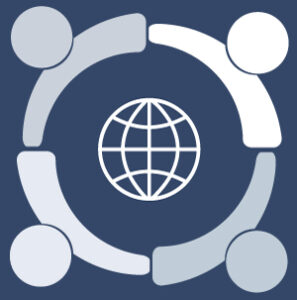 Efficient Financial Management with Dynamics 365 Finance
Dynamics 365 is an effective tool for creating an overview and getting more done in the finance department.
Dynamics 365 Finance provides an insight and an overview that helps to prioritize the daily chores. Both finances, key figures and status of tasks can be monitored on an ongoing basis. If business needs change, it is easy to adapt the solution.
The proactive management tools help optimizing the cash flow, and make it easy to make faster decisions with integrated analysis and predictive insight.
The solution provides a good reporting basis for both the organization and the audit.

About Dynamics 365
Dynamics 365 Finance, together with a number of other applications, forms the complete Dynamics 365 framework.
The Dynamics 365 Framework consists of both ERP and CRM applications. There is a high degree of integration and interaction between the applications.
The applications can be used in connection with the Power Platform, which offers analysis tools, flow tools and extensions with independently developed apps. Explore the possibilities in our interactive figure below.
The entire Dynamics 365 is part of Microsoft's Cloud with the many benefits this entails.
Microsolutions offers a non-binding dialogue as well as advice and guidance. Contact us. We are ready to help.
Explore the entire Dynamics 365 Framework
Efficient and flexible ERP platform
Together with "Supply Chain", Finance is among the most used applications in the ERP system "Dynamics 365 Finance and Operations". The solution can be expanded at any time with functionality from a wide range of apps, which are part of the Microsoft Dynamics 365 suite.
Click in the illustration and read about the applications in Dynamics 365.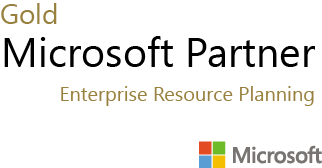 Dynamics 365 in Microsolutions
Microsolutions offers knowledge and expertise in Dynamics 365, Dynamics AX, including deep competencies in finance. At Microsolutions, you also have resources for the Dynamics applications: Supply Chain Management, Human Resource, CRM, Customer Service, Project Service, Field Service, Sales and Marketing.
Microsolutions' financial consultants have years of experience in the field and have been behind several implementations of Dynamics 365. We can also contribute with experienced consultants within payroll in Dynamics 365.
Feel free to contacts us for more information.
Contact
Have a chat with us about the possibilities with Dynamics 365.
We are available for more information about the functionalities of Dynamics 365 and possibly estimates and price indications.
Fill out the form below or contact us by phone +45 75602480.