Dynamics 365
Customer Engagement
The Perfect Customer Experience with Dynamics 365 applications 
Microsoft Dynamics 365 Customer Engagement consists of a series of applications, which supports the dialogue with your customers. In addition to Sales and Marketing, it also includes applications for Customer Service, Field Service and Project Management.
The solutions are all driven by data that brings people, processes and automation technology together. They analyze historical data that creates, strengthens and maintains customer relationships.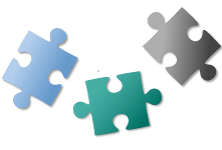 Overview of the  Customer Engagement applications
The Customer Engagement applications ensure a targeted and effective customer focus. Choose a single or multiple applications and integrate with the other Dynamics 365 applications and with your Dynamics 365 ERP-solution.
Obtain the exact functionality needed.
Customer Engagement and much more 
Explore the entire Microsoft Dynamics 365 framework by selecting areas from the figure below.
Efficient and flexible platform
Dynamics 365
consists of both
ERP-applications
and Customer Engagement applications. Based on the company's need, the relevant applications can be selected.
Learn more about the different applications and options by clicking in the figure.
[Dynamics365_overblik_grey]
Wish to know more about Customer Engagement?
Call us on +45 75 60 24 80 or fill out the form below, and we will contact you.