Strengthen the Conversion of Leads into Sales Opportunities with Marketing
It takes a focused, omnichannel effort to attract and qualify the right leads for sales opportunities.
The automation in Dynamics 365 Marketing makes it easier to focus on new and existing customers, via e.g. targeted campaigns, newsletter distribution, and customer satisfaction surveys with configurable templates and content that can be reused and shared by all users in the marketing department.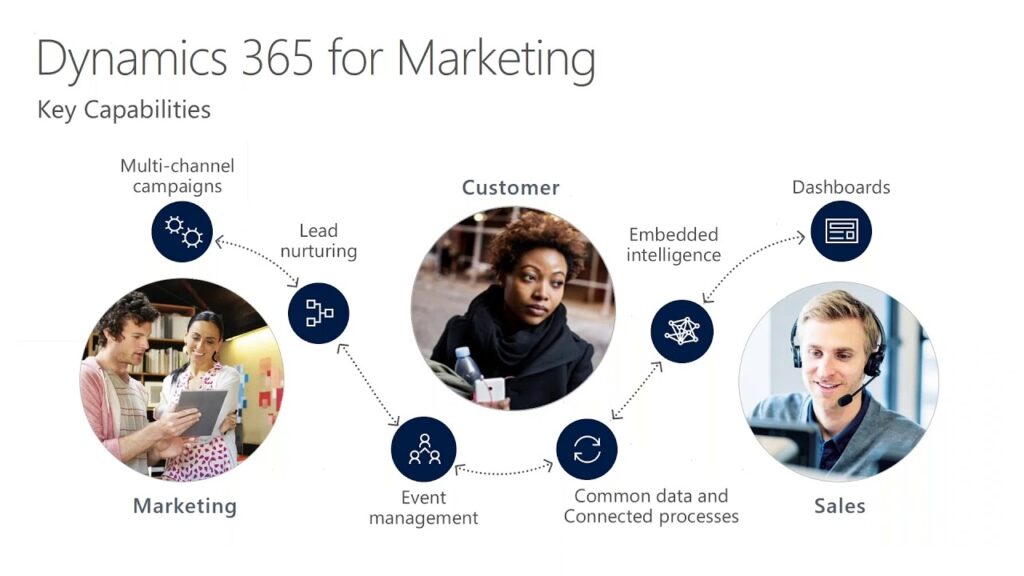 How Dynamics 365 Marketing Works
Learn more about Customer Relations
In the modern world, it is difficult to say sales without saying marketing. Implement both Dynamics 365 Marketing and Dynamics 365 Sales to link customer data into one 360-degree view and simplify collaboration.
A systematized transfer of qualified leads from marketing to sales increases productivity, and with more point models available, the business can prioritize which topics sales and marketing should work on together and individually.
Interpret customer interaction with campaigns and content, and create a visual overview of data in dashboards and analytics, on which the business can rely to prioritize and target sales and marketing efforts.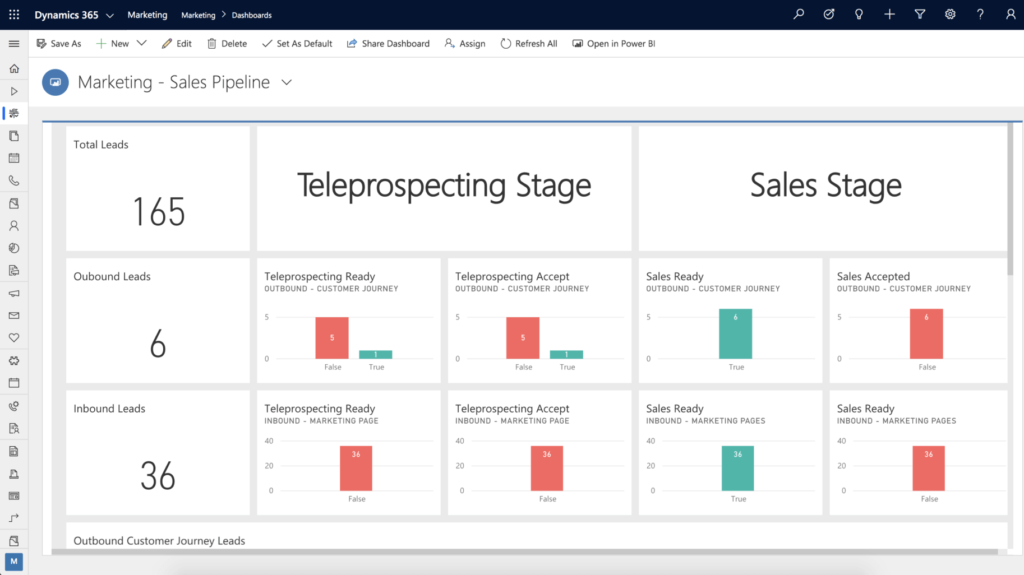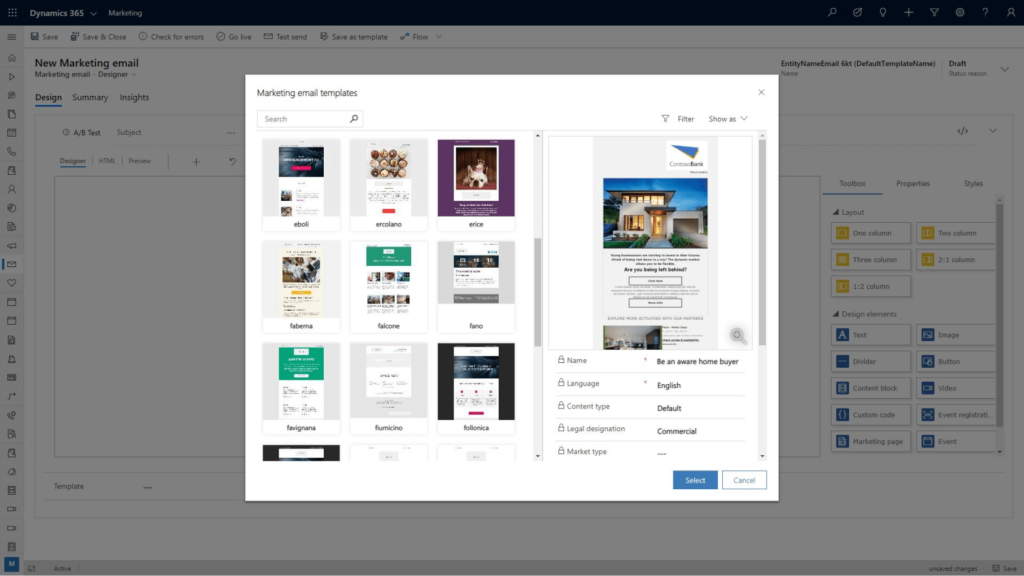 Make Marketing Smarter
Using the Marketing tools is simple. The visual editors simplify the construction of processes, templates and content for both web and mobile applications.
Strengthen your business campaigns and customize them for the target group segment you wish to attrack by integrating data from Dynamics 365 and third-party systems.
Microsoft Power Automate is the app that connects the business's systems. Use Power Automate to streamline processes to best convert a lead into a sales opportunity, all while reducing internal operating costs.
Marketing and much more than that
Explore the entire Microsoft Dynamics 365 framework by selecting areas from the figure below. 
Efficient and flexible platform.
Dynamics 365
consist of both ERP-applications and Customer Engagement applications. Based on the company's needs, applications from the Dynamics 365 framework can be selected and hereby supplement the functionality and support the collaboration across the company and throughout the company's supply chain. Find out more about the different applications and the opportunities by clicking in the figure.
Want to know more about Marketing?
Call us on +45 75 60 24 80 or fill in the form below and we will contact you.