Trade and Logistics
Optimize sales, delivery and inventory with efficient and intuitive tools.
Dynamics 365 for Trading and Logistics Companies
Optimize the company's sales, delivery and logistics
Microsoft Dynamics 365 Finance and Operations links the entire supply chain processes in a solution that optimizes workflows across the entire organization. Get a solid foundation for streamlining purchasing, inventory and order management in a solution that automates, digitizes and optimizes the company's internal processes. Overall, it contributes positively to the bottom line. 
Advanced Logistics and Trade
Microsoft Dynamics 365 Finance and Operations is a high-tech and flexible ERP platform. The solution supports companies with advanced requirements in trade and logistics. Microsoft Dynamics 365 for Finance and Operations consists of many applications, including the following applications that are highly relevant to trading and logistics companies.
The above applications appear as one solution in use and can be selected to and from individually according to the current pricing model.
It is also possible to expand with the other applications from the Dynamics 365 framework for selected purposes, including Human Resources, CRM, Customer Service, Field Service, Project Service Automation, etc. See further down the page.
At Microsolutions, we are highly specialized having in-depth competencies in the Dynamics 365 suite as well as solutions and add-ons that complement and integrate with the standard functionality in trade and logistics.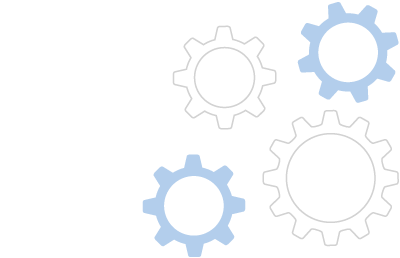 Optimal Support for the Two Major End-to-End Processes in the Company's Supply Chain
The processes "Procure to pay" and "Order to cash" are the general processes within the supply chain and are fully supported by Dynamics 365.  In addition, there is a number of options to increase efficiency in the individual phases.
Let Microsolutions have a look at how these processes may function in your company and how you can benefit from the functionality of Dynamics 365 Finance and Operations.


Streamline the Company's Logistics Processes
with Dynamics 365 Supply Chain
Automate Processes
With
Microsoft Dynamics 365 Finance and Operations
, the company chooses how automated and advanced the warehousing and logistics function should be. There is a range of options for automating processes that can optimize the entire master planning, delivery performance and workflows. For companies with different geographical locations and warehouses, there are also good opportunities for linking across warehouses and distribution centers – and across companies. Get advanced tools that can create an overview for both management and the individual employee.
Dynamic Inventory Management
The solution offers several storage principles, including dynamic warehouse management (also referred to as chaos warehouse), where the items do not have fixed places, but the system handles the location dynamically.
Advanced Real Time Master Planning
The new and advanced master planning tool in Dynamics 365 Supply Chain support real time planning using the Planning Optimizer that runs in the cloud. With the Planning Optimizer new requirements will be included in the planning without having to wait for a batch run that typically takes place at night and ordering can be done the same day. It provides both better customer service and better opportunity for optimizing plans and requirements.
Efficient picking and storage routines
In Microsoft Dynamics 365 Finance and Operations, picking and storing routines can be automated and streamlined with built-in tools. The registration can of course be made via handheld devices. It saves time and minimizes the risk of errors.
Both picking, product receipt and delivery is done effortlessly via mobile/handheld devices, and the warehouse can function completely paperless.
Overview of the Company's entire Supply Chain
Get advantages, create efficiency and get an overview of the company's entire supply chain: From sales, to the sourcing of materials and delivery to the customer
Sales and order views together with optimization functions of warehousing / logistics help create an overview and contributes to optimizing and streamlining the entire company's flow. Microsoft Dynamics 365 for Finance and Operations creates value and contributes to the digital transformation in the company.
Expand Dynamics 365 functionality with a Large Number of Apps
Efficient and flexible ERP-platform
Dynamics 365 efficiently supports cross organizational collaboration and can grow with the enterprise needs. The company has access to choose from a wide range of functionality in the many apps that are part of the Microsoft Dynamics 365 Suite.
For trading companies, for example, the application "Sales" may be relevant.
Click in the illustration and read more about Dynamics 365.
Choose a Dynamics Partner with Industry Knowledge

Get a partner who knows processes, solutions and architecture in trade and logistics. Microsolutions has a broad customer base of companies in this category and a detailed knowledge of processes, value chains and common workflows in sales and logistics.
A close, trust-based collaboration is for Microsolutions one of the cornerstones when we implement a new ERP system. Our experience shows that long-term relationships create value and a better solution. Our long experience with the development and establishment of Dynamics ensures that you as a customer get a well-thought-out and solid solution that can create value for the entire business.
Microsolutions offers to manage and implement the entire Microsoft Dynamics project from start to finish. Our work is based on our well-proven
project method
which, combined with Microsolutions' process tool
Workmodel,
makes a difference – both during and after the implementation. Microsolutions act as sparring throughout the entire process. Upon completion of the implementations, Microsolutions will be available with the necessary support and service – tailored to meet your business needs. 
Contact
Contact us to hear more about how we can add value to your company by calling us on: +45 75 60 24 80 or fill out the form below: