Connects People with Data across Business Areas
Easily Building and Sharing of Business Applications with PowerApps 
Everyday life is busy for most people, and this is increasing the demand for business apps that can simplify workflows and processes. Let everyone in the business connect data from the cloud in apps with simple visual drag and drop tools, without the need for programming.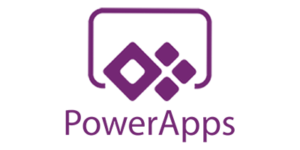 Crosslink the Data
PowerApps allows Dynamics 365 applications to connect to stored data, whether from the underlying platform (Common Data Service), in various data sources online, or in local environments such as Office 365, Sharepoint, Dynamics 365, Microsoft Teams, SQL databases or equivalent. It gives the applications a comprehensive business logic that can be used to move manual workflows to digital and automated processes.
There are two types of Dynamics 365 PowerApps
Canvas apps
Canvas apps should be seen as a blank canvas, where the user can build apps from scratch as they wish – completely without programming.
Via simple and intuitive drag-and-drop tools, the user-experience can be designed in exact accordance with the business' needs and wishes. This type of business application is intended for simple and specific use, such as submitting expense documents that must be connected to other data sources such as Sharepoint, Power BI, Dropbox or similar.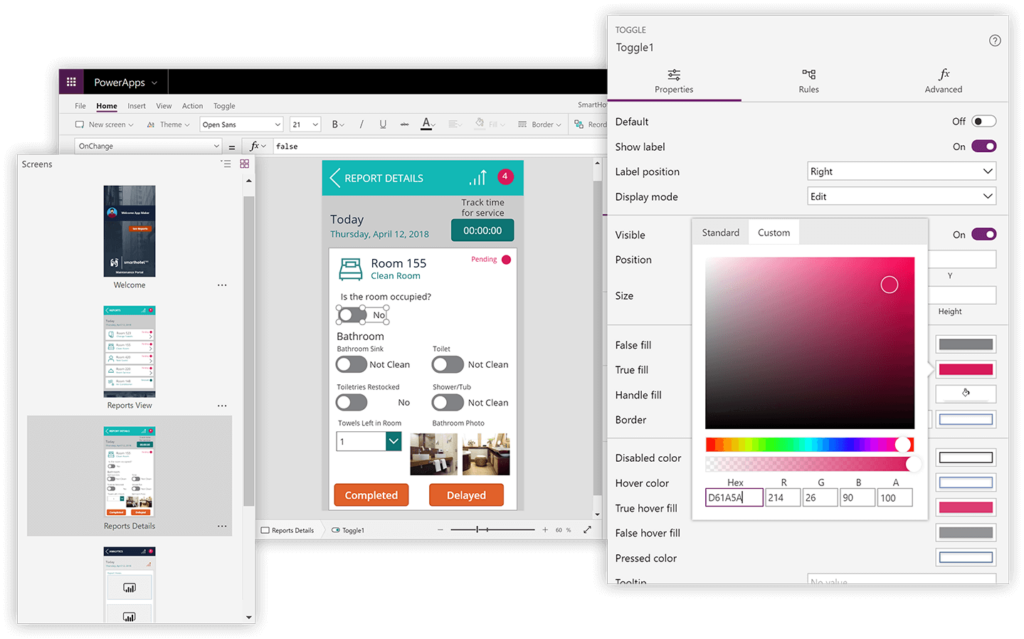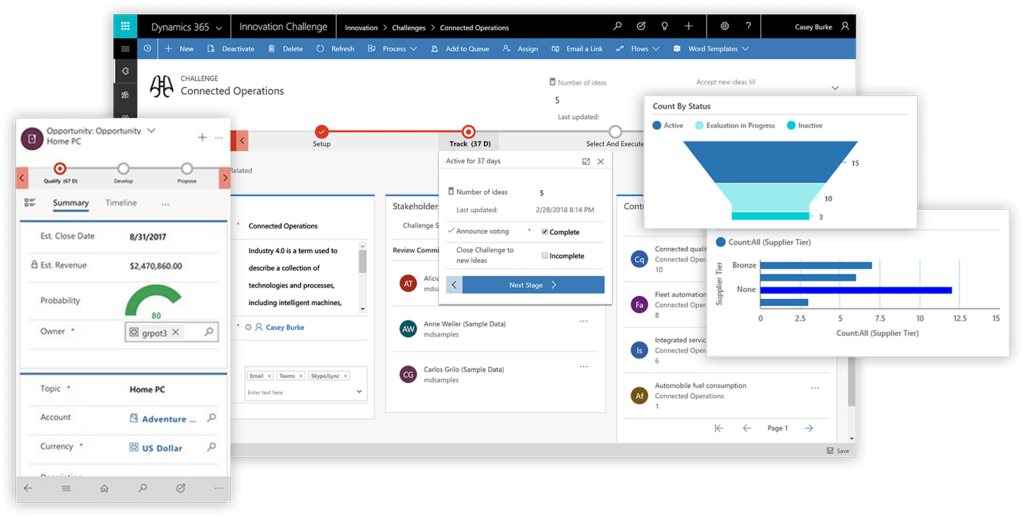 Model-driven apps
Model-driven apps use the 
Common Data Service
 and its comprehensive business logic as their data source. This means that business rules, flows and views can be easily configured. This type of application is best suited for complex scenarios that require multiple functions and a Unified Interface UX. Dynamics 365 Sales, Customer Service, Field Service and Marketing are all examples of Model-Driven PowerApps built on the Power Platform
.
PowerApps and much more than that
Explore the entire Microsoft Dynamics 365 framework by selecting areas from the figure below.
Efficient and Flexible Platform
The Power Framework is closely integrated with the entire
Dynamics 365
and the individual applications in the framework. The combined platform containing Dynamics 365 and the entire
Power Platform
effectively supports collaboration across the organization and can grow with the company's needs.
Click in the illustration and read more about Dynamics 365 and the Power platform.
Wish to know more about Microsoft PowerApps?
Call us on +45 75 60 24 80 or fill out the form below and we will contact you.