Dynamics 365 Finance & SCM developers
28-04-2022, Brøndby or Horsens in Denmark or remote from abroad.

Microsolutions is looking for passionate developers for Dynamics 365 Finance and Supply Chain Management. We offer an opportunity to work with many exciting projects. We seek experienced developers, who wish to be a part of our highly professional competent teams situated in Brøndby or Horsens in Denmark, or You can work remote/freelance from abroad.
Interesting Dynamics 365 implementation projects
Dynamics 365 Finance & SCM
Are you skilled at developing Dynamics 365 Finance and Operations and do you have a desire to continue your professional and personal journey?
Microsolutions can offer you many exciting opportunities. We have projects within new implementations, add-ons and customer specific solutions to Dynamics 365. Moreover, we offer a great work environment.
Dynamics AX
Is your skillset within Dynamics AX and would you like develop skills within the Dynamics 365 platform?
Let's talk. Most important, is your desire and potential for developing your skillset, so you can become a great Dynamics 365 developer. You will be a part of a highly skilled development team that values knowledge sharing.

Enthusiasm og community
At Microsolutions we have a unique community. Our values are Credibility, Commitment and Teamwork. We try to live up to these values every day. We have an excellent culture and a lot of fun together. Microsolutions is a place where we help each other and where we, together, develop and deliver the best Dynamics 365 FO and Dynamics AX solutions.
Flat og agile organization
Microsolutions enjoys a flat organizational structure, where you and your ideas are heard. It gives a dynamic and flexible environment, where there is room for individual development.
A high level of personal responsibility
Do you thrive with planning your own day and tasks? Then, you are probably a good fit with our organization, where there is a high degree of trust between management and employees. We believe that you are the best at planning your day and tasks, and we value your initiatives. Internally, we share our knowledge and help each other.
Growth opportunities
In the past years, we have doubled in size and we continue to grow. So, there is an abundance of room for you and your development.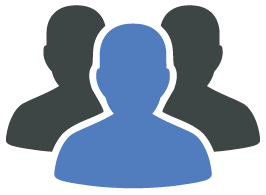 Practical information
An attractive salary and conditions including pension, health insurance and lunch agreements at both sites.
In Horsens, the kitchen's personnel supplies employees with food all day long. A masseuse and hairdresser are frequent visitors.
In Brøndby, the office is a part of an office building with good facilities including a cafeteria, a Friday bar, fitness facilities, masseuse, etc.
Sites/Departments
Horsens and Brøndby, Denmark.
Contact
Are you interested in knowing more? Complete the form with your CV etc. or call the Head of Development, Rasmus Andersen, directly at +45 26 87 24 82. All applications are confidential.
We look forward to hearing from you.